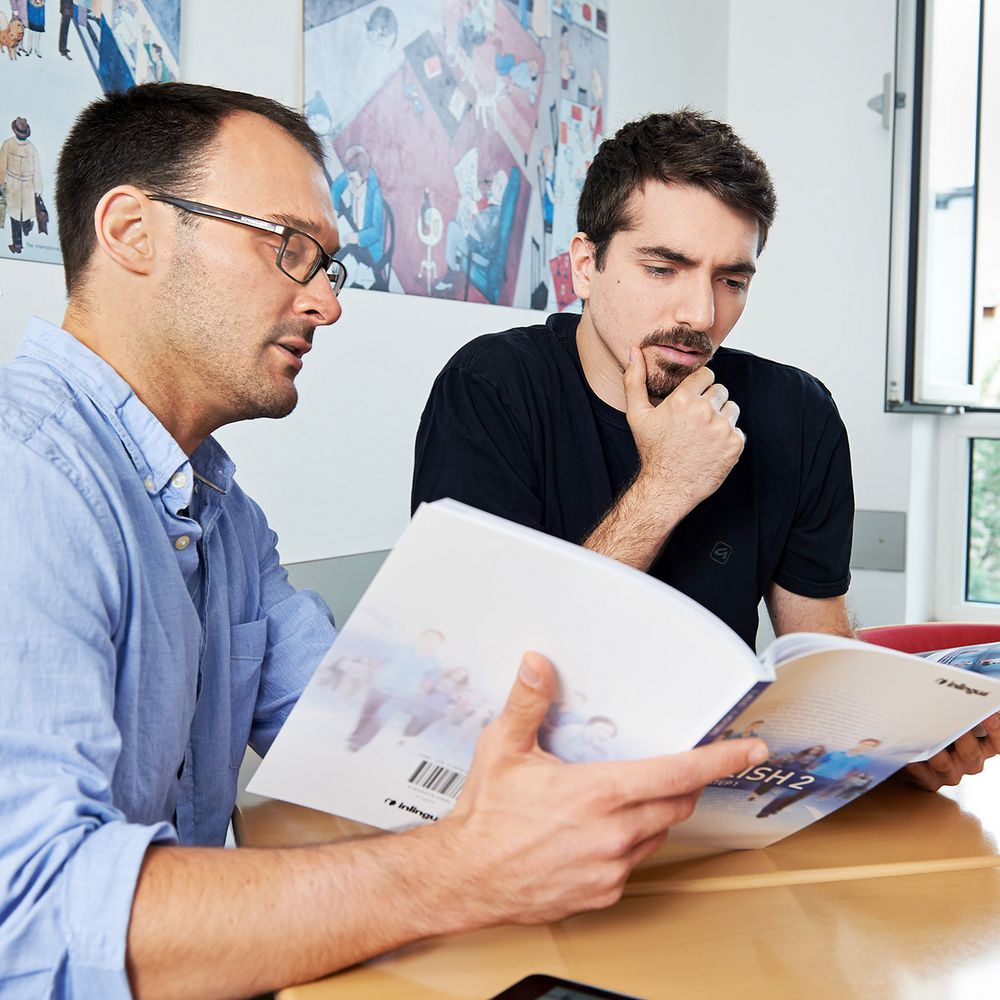 You're interested in particularly intensive, individual learning?
We are more than happy to advise you with respect to your goals. Together with you, we draw up the optimal program based on your previous knowledge. Whatever it is you may require, the choice is yours:
Learn a language from scratch
Refresh existing language skills
Subject-specific course material
Programme


Tailored to your needs
learn a new language
revise and expand previously acquired skills
acquire specific professional content according to your needs and wishes
We will gladly advise you according to your goals and structure the optimum programme for you, based on your existing skills


Your benefits
Flexible schedule: book your lessons as your calendar allows. We can, of course, change your schedule for you at short notice.
Objectives are tailored according to your existing skills, strengths and weaknesses, and to the specific content you require.

Tuition times
To be agreed upon

Levels
All levels, from beginners to the highest conversation level
Für berufsbezogenes Sprachtraining hat inlingua das APP
(Accelerated Professional Programme) entwickelt.

Programm
10 bis 50 Unterrichtsstunden pro Woche intensivstes Englischtraining
Unterrichtszeiten
nach Vereinbarung
Stufen
alle, vom Anfänger bis zur höchsten Konversationsstufe

Kursbeginn
jeden Montag