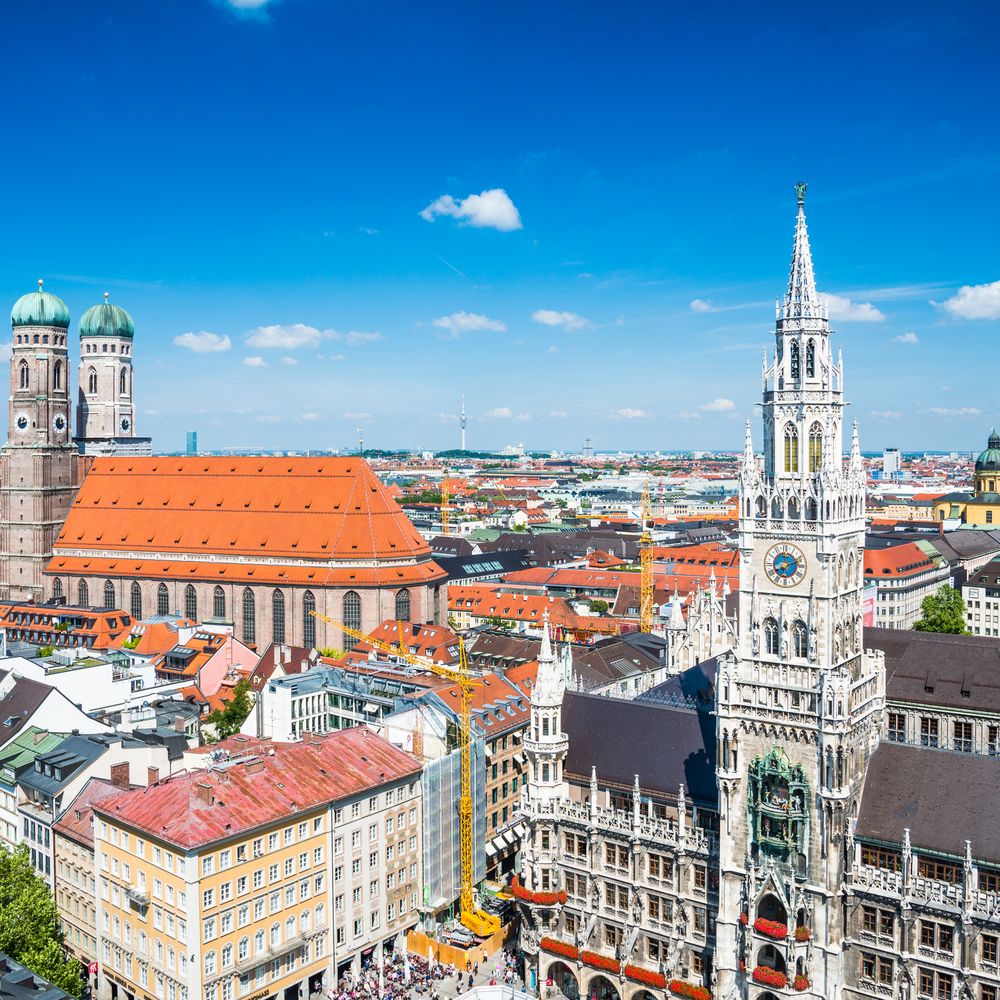 Find out about our city, with its unique blend of art, culture, and zest for life.
Whether it's sport or shopping, opera or theatre, museums or concerts, Munich has something for everyone. The Bavarian metropolis is a city for all seasons.
It's easy to enjoy yourself in and around Munich. The numerous lakes, castles and mountains attract lots of students to Munich and to inlingua Munich every year.
The best thing to do is come and see for yourself. Go discover!
Webcam in Munich: Marienplatz, Isar ...
Munich - a cosmopolitan city with heart
You can gain a few impressions of our beautiful city here ...