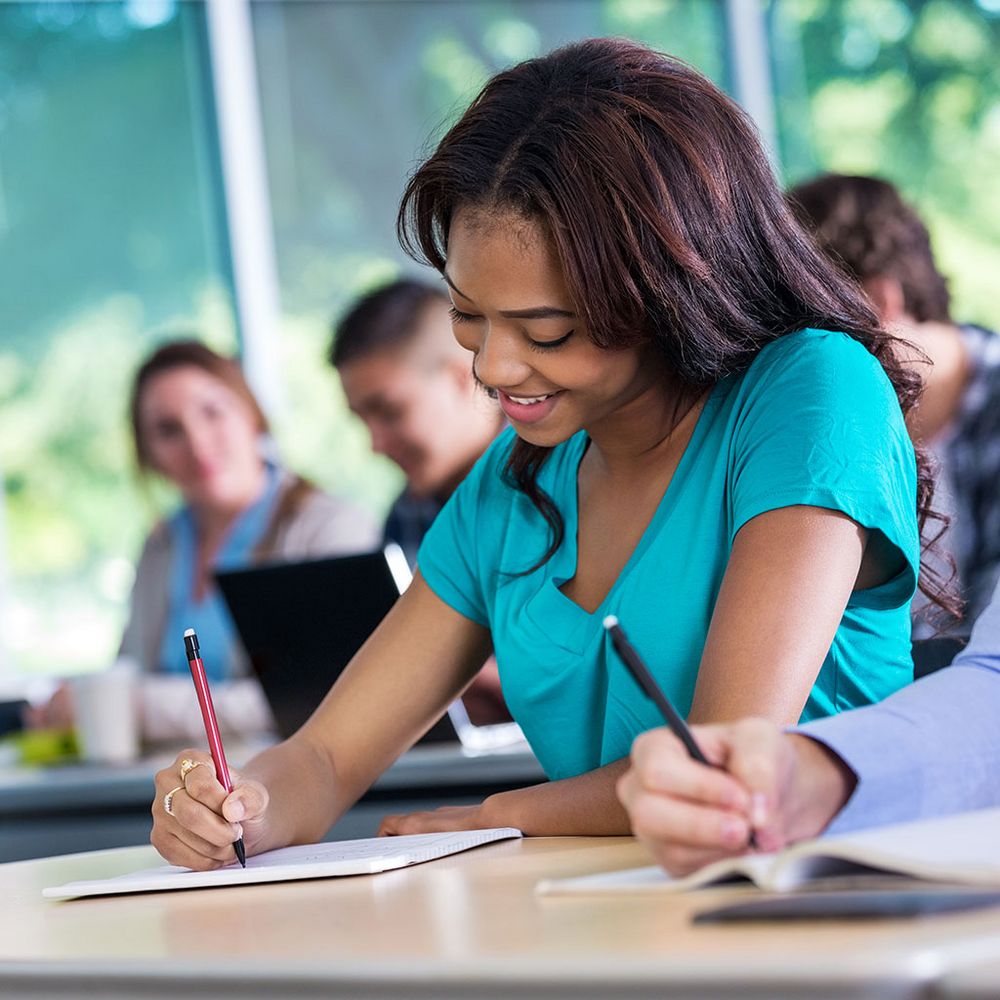 Preparatory courses for German language exams
Do you need a nationally or internationally recognised diploma in a language? Then we are just the people you need to contact!
Do you need an internationally recognised certificate?
Then we recommend a telc examination in German. telc stands for "The European Language Certificates".
The company offering the test, telc GmbH, has over forty years' experience.
As an official telc examination centre we are the right people for you to contact:

EXAMINATION
All the examinations test reading and listening comprehension, written and oral expression.
You can find detailed information on the individual examinations at www.telc.net. The examinations are based strictly on the Common European Framework of Reference for Languages (CEFR).

Examination location
inlingua Sprachschule, Munich. The telc examinations are held on the school premises as we are an authorised examination centre.

Registration for examination
Any time. Please arrange an appointment with one of our consultants.
We will gladly provide you with extensive information and evaluate your skills free of charge. Contact

Examination fee


telc Deutsch A1: € 90,00*
telc Deutsch B2+Beruf:€ 180,00*
telc Deutsch A2+, B1+: € 160,00*
telc Deutsch C1: € 210,00*
telc Deutsch B2: € 180,00*
telc Deutsch B1: € 160,00*

*Bei Prüfungsanmeldung für telc-Prüfungen für externe Teilnehmer fällt zusätzlich eine Bearbeitungsgebühr von € 25,00 an.

PREPARATORY COURSES
Prerequisites
Good skills at the respective level. Your skills will be evaluated by means of a placement test.

Programme
30 lessons of 45 minutes each with three to five participants, 20 lessons with two participants

Duration
Approx. seven weeks (Mondays / Wednesdays or Tuesdays / Thursdays from 19:10 to 20:45)

Contents
Targeted preparation for examinations (incl. training with sample exams in all sections).
You can find more information at www.telc.net

Course location
inlingua Munich


Contact

E-mail: info@inlingua-muenchen.de
Tel.: 089 231153-0
Do you want to study in Germany?
If you want to be admitted to a German university you must provide evidence of adequate German skills.
As an official examination centre for TestDaF, we are the right people for you to contact.
EXAMINATION
Reading comprehension, listening comprehension, written expression (total 160 minutes) and oral expression (individual test of 30 minutes). You can find detailed information at www.testdaf.de

Levels
The results of all four sections of the examination are assigned to one of three levels (TestDaF Levels 3, 4 and 5).
As a rule, TestDaF Level 4 is sufficient for admission to a German university.

Examination location
iinlingua Sprachschule, Munich - the TestDaF examinations are held on the school premises as we are an authorised TestDaF examination centre.

Registration for examination
Please register directly on the TestDaF Institute's Web page. More

PREPARATORY COURSES
Prerequisites
Good to very good skills in everyday language. Your skills will be evaluated in a placement test.

Programme
30 lessons of 45 minutes each with 3-5 participants, 20 lessons with 2 participants

Duration
7 weeks (Mondays and Wednesdays from 17.30 to 19.05 or Tuesdays and Thursdays from 17:30 to 19:05)

Contents
Targeted preparation for examinations (incl. training with sample exams in all sections)
You can find more information at www.testdaf.de

Course location
inlingua Munich