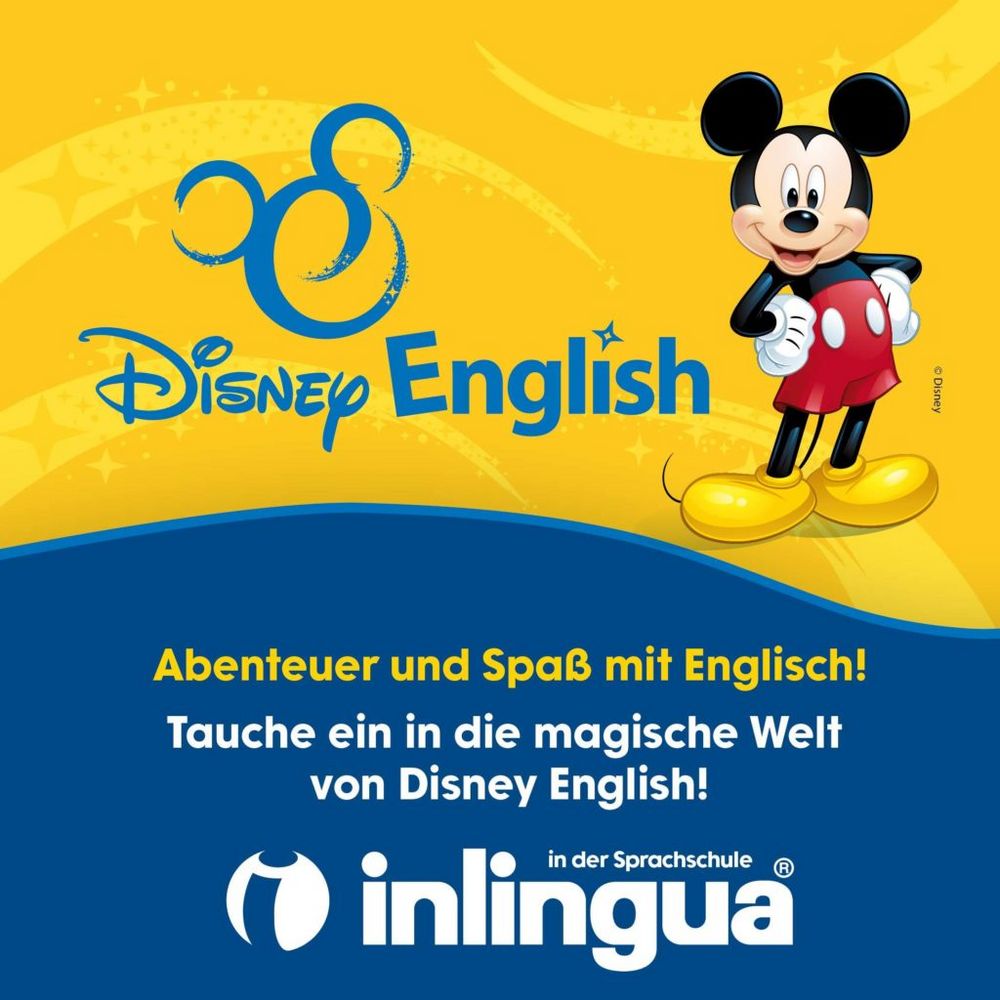 Disney English Demo Lessons
Disney English Demo Lessons
REGISTER NOW FOR A FREE DISNEY ENGLISH DEMO LESSON!
We are delighted that you are interested in our Disney English courses! If you would like to see for yourself what the courses are all about, we invite you and your child to come to our FREE demo lessons on:



As your child is taking part in the demo lesson, we will explain to you the concept and method behind Disney English which makes it a truly unique experience and an optimal way to introduce your child to the joys of learning English.

What is Disney English?
Disney English is our new course for children from ages 3-10 who want to learn English while having fun! Listen and laugh, dance and sing, talk and play: your child will learn English with their favorite Disney heroes, only at inlingua! The joyful atmosphere along with innovative technology makes learning English a real adventure…
Please visit our Disney English-page for further information

How do I register my child for a free demo lesson?
If you are interested in having your child take part in a Disney English demo lesson, please register above or fill out this form and return it to disney@inlingua-muenchen.de.
For additional information, or if you have any questions, please call us at 089 23 11 53-0 or e-mail us at disney@inlingua-muenchen.de.